Don't Be a Super Bowl Super Spreader
February 5, 2021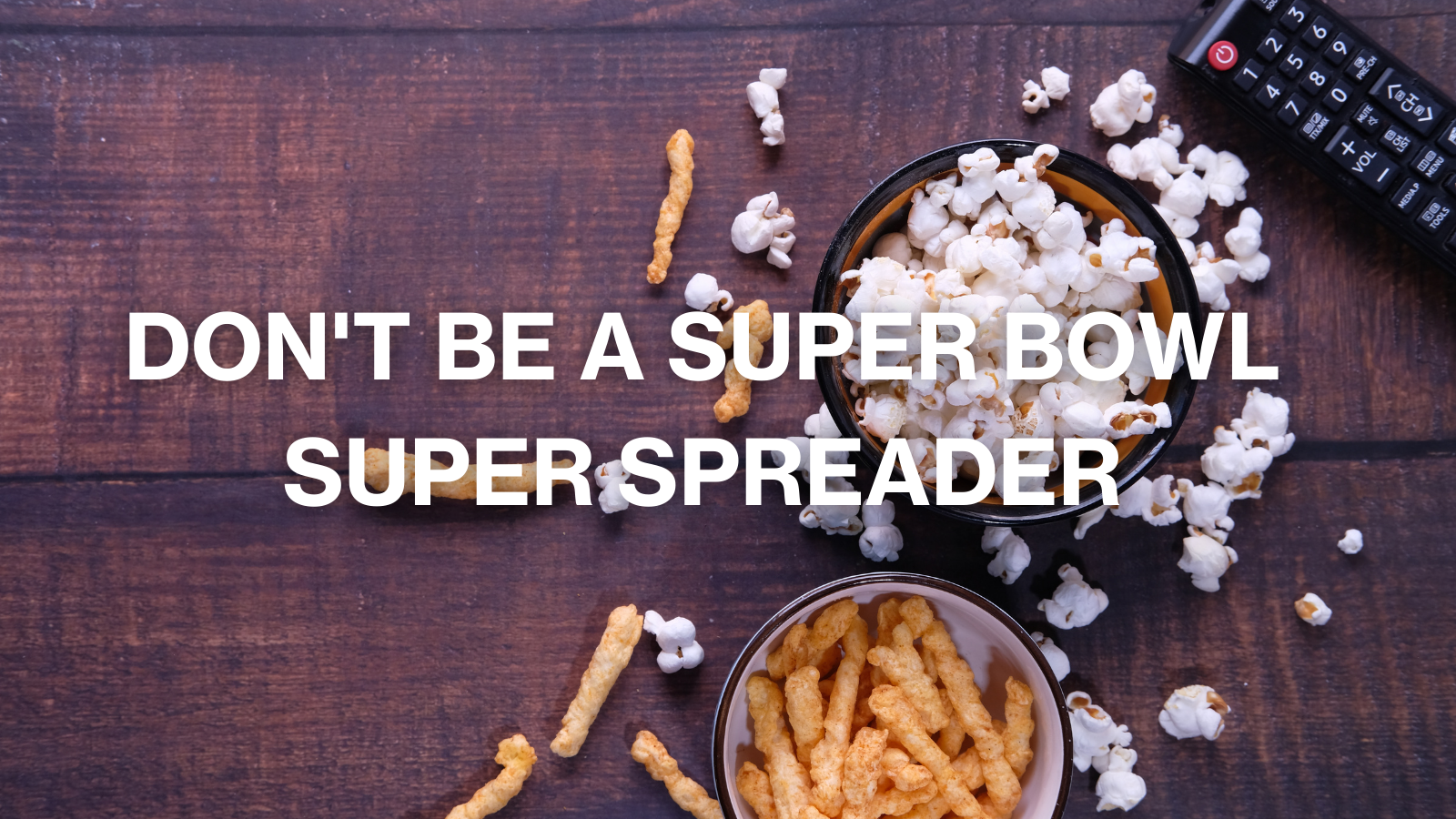 Have a super Super Bowl, San Francisco. Due to the COVID-19 pandemic, watching the big game needs to be a little different this year, but it doesn't need to be less exciting. Here are some tips to thrill to the game with others while staying safe from COVID-19.
Stay home. The best choice is to celebrate with your immediate household only. Build some new memories together.
Stay local. Traveling increases the risk of spreading the virus. Keep in mind that when you travel, you might need to self-quarantine and miss out on the in-person connections you seek.
Shop local. Get those Super Bowl snacks from the neighborhood businesses that support you year-round and help you to limit your travel.
Gather remotely. Get together via video streaming. You might find it easier to do than you thought. You'll be able to enjoy the game with friends and family from near and far.
Avoid gathering in-person. Remember, any time that you gather with those you don't live with, even if they are family members, you may be putting everyone at risk. If you cannot avoid gathering in-person, follow the safety guidelines:

Wear a face covering.
Keep at least 6 feet distance.
Stay outdoors.
Wash or sanitize your hands frequently.
Don't share food, utensils, or other objects.
COVID-19 is still spreading in San Francisco and we are in the most restrictive tier in California's Blueprint for a Safer Economy, Purple. Show your love for the game and for others by watching the Super Bowl at home with those you live with and with others via computer, phone, or other device. Staying free from COVID-19 is the real goal. Learn more at sf.gov/SaferSocializing