Great Plates Delivered To Our City's Older Adults
August 4, 2020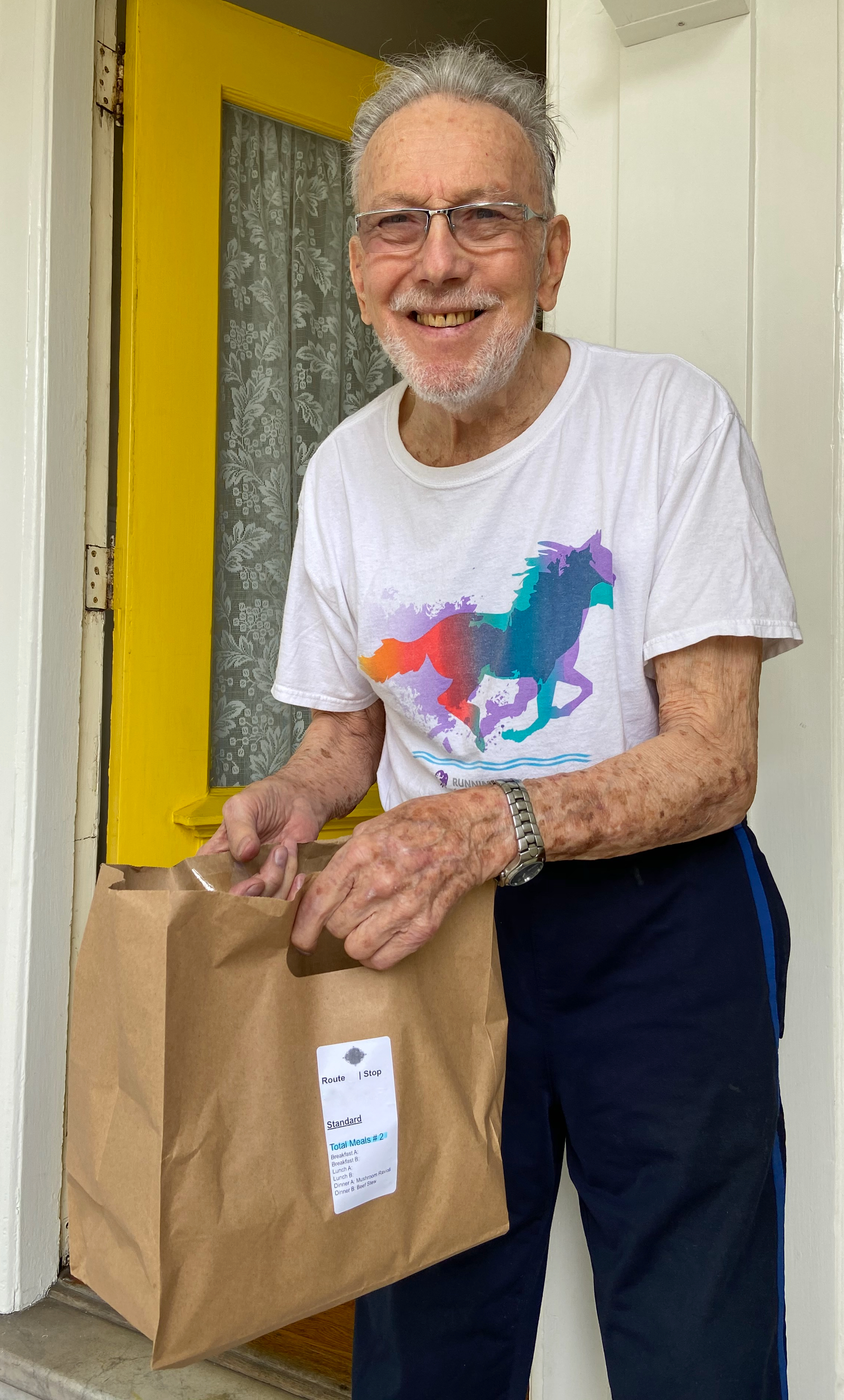 Tom is a 91-year-old LGBTQ San Franciscan who lives alone since his partner of 46 years passed. He recently signed up for Great Plates Delivered SF, the temporary food program that serves older adults who are at heightened risk due to COVID-19 and who are unable to prepare food on their own. Tom tells us,
"There is quite a variety and it is a generous amount of food. I particularly loved the wild salmon filet that was topped with a delicious sauce. I get creative with it, too. I mix and match some of the side dishes for lunch and dinner." 
Before signing up, Tom was going out to the grocery store more frequently. He worries about getting infected with COVID-19 somewhere in the journey and hates waiting on long lines while leaning on his cane or the side of the building. He stresses out about getting a shopping cart, struggles to keep safe distance from other shoppers in the narrow aisles, has difficulty carrying heavy bags, and like many of us, gets frustrated trying to see through fogged up glasses while wearing a face mask. Tom says,
"I feel so fortunate here in San Francisco. I encouraged my friend in Los Angeles to also apply for Great Plates Delivered. Unfortunately, their program is full, and he couldn't get in. I feel really bad for him and fortunate that San Francisco is doing such a good job of looking after us."
If you are a San Francisco senior who meets certain income, mobility, or health risk criteria, Great Plates Delivered SF can deliver up to three free meals a day to you. If you are interested in the program or an older adult in need of food support, call the Department of Disability and Aging Services Helpline at (415) 355-6700.
Great Plates Delivered SF is a partnership between the City and County of San Francisco and the State of California. It has been extended through September 9, 2020.