Happy New Year. Put on your party hat and stay home.
December 29, 2020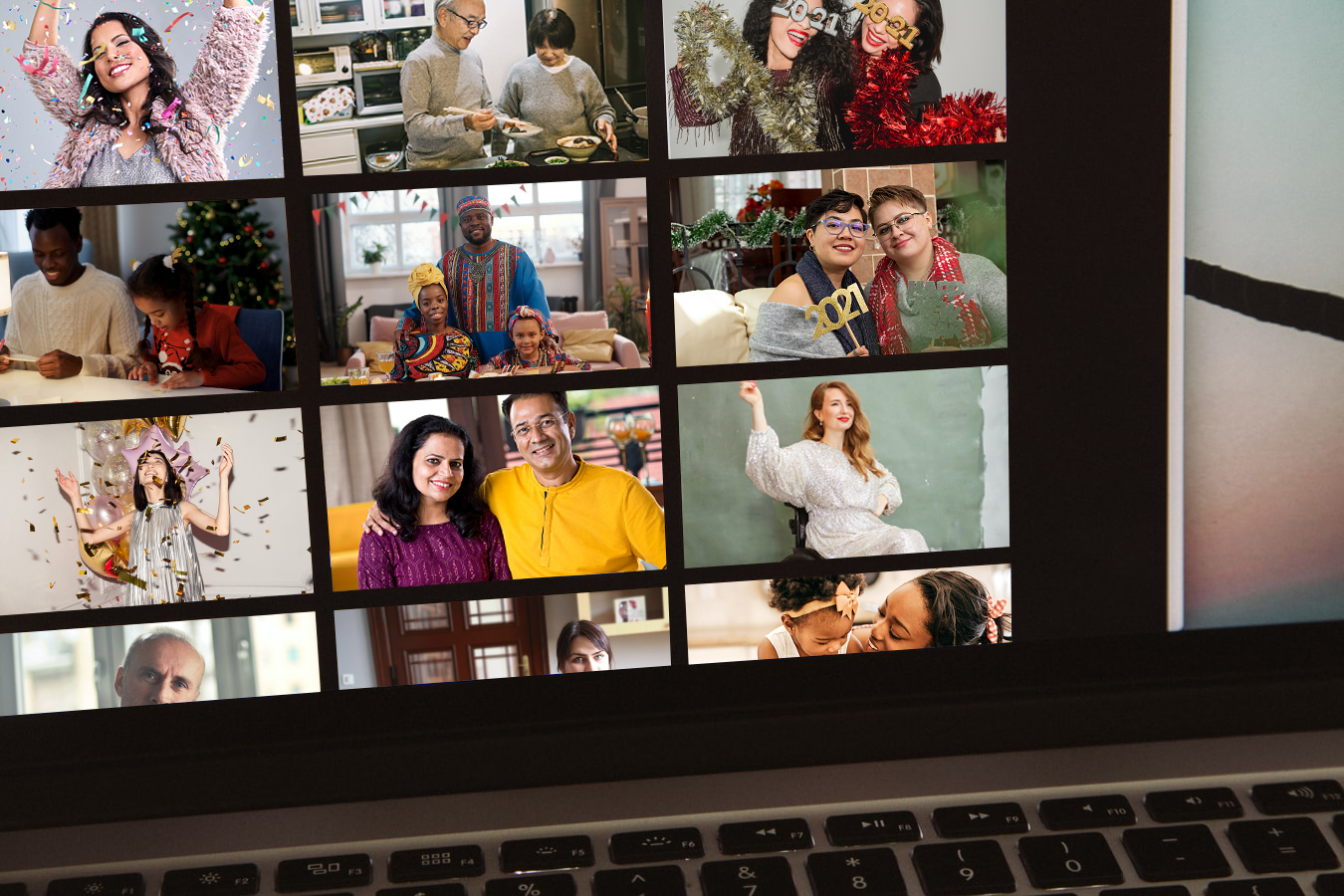 Happy New Year San Francisco. Most of us are elated to leave 2020 behind. Let's also leave behind any behaviors that might spread COVID-19. Make your New Year's resolution right now. Resolve to celebrate safely and ring in a healthy and happy 2021. It is natural to want to get together in person with groups of friends and family to celebrate on New Year's Eve. Unfortunately, COVID-19 is surging in our community. Our hospitals are in danger of being overwhelmed and unable to care for you or your loved ones. Here are some tips to celebrate safely this New Year's Eve.
Don't travel. Travel creates additional risks of spreading COVID-19.

Don't have visitors, no matter how much you want to be with them. The virus is spreading even more rapidly outside of the Bay Area. Anyone entering San Francisco is in risk of bringing the virus to our city, to your loved ones. San Francisco is in a mandatory travel quarantine order. Anyone entering San Francisco from outside the Bay Area must quarantine for 10 days (and miss out on the in-person connection they would be traveling for).

Gather only with those you live with.

Someone can look and feel fine but still have, and spread, COVID-19. Most infections come from exposure to people who are asymptomatic.

If you have contact with anyone outside your household, keep it short, keep it outdoors, wear face coverings, keep your distance, and don't share food or other items.

Have virtual parties with family and friends from near and far. Connect through video streaming on your smartphone, tablet, computer, or other device. Don't forget good old-fashioned phone calls–a classic year in and year out.

Shop local. Stay safe and support your neighborhood businesses. They are run by, and employ, your neighbors. They help make San Francisco the place you call home.

Use your local shop when you get that special beverage to pop open on New Year's Eve.

No need to cook if you order some favorite dishes from your usual local restaurants or perhaps discover new delights from those you've yet to enjoy. Pro tip: call in your order and do contactless pick up. You'll avoid delivery charges and the restaurant won't have to pay multiple fees to the delivery app services.

Get supplies from the local hardware store so that you can deep clean your home or finally finish those repair projects that have been lingering on through 2020.

Start the New Year by going on an invigorating early morning walk on your own or with someone you live with. Don't forget to wear a face covering and keep your distance from others.

End the year and embrace the new one with a little yoga, meditation, mindfulness, or simple stretching.

Cozy up with those books and magazines that piled up this year. Finish your 2020 reading and start fresh in 2021.

Celebrate and start the new year engrossed in free treasures from your

San Francisco Public Library

.

Do the NYE countdown in the company of local radio or TV broadcasts. Connect with your community by listening to some great discussion, storytelling, music, and much more in the company of local on air personalities.

Celebrate New Year's Eve multiple times by streaming radio stations or video feeds from different time zones around the world. Use your computer, smartphone, tablet, smart speaker, media streamer (Roku, Apple TV, Chromecast, Amazon Fire, etc.), or other device to access stations and feeds the world over.

Do good and you'll feel even better.

End the year with some donations to nonprofits and charities that do work you wish to support. Get them in before midnight New Year's Eve if you want to include them in your 2020 tax returns.

Check (following safety guidelines, of course) on neighbors, especially those who are older and might need help with things such as getting groceries or would love a little chat on the phone or through the window.

Do a New Year's Eve cheers with your neighbors through an open window, on your steps, lawn, or other outdoor area. You'll still need to stay socially, but not emotionally, distant.
We have to adjust our activities at the moment, but that doesn't mean we have to stop living vibrant and engaging lives. Enjoy yourself in some new ways, build fresh memories, and we'll all ring in the New Year together next year. This year, do the Holidays at Home.