How to Handle Poor Air Quality
September 10, 2019
Wildfire season is upon us and with it comes the potential for bad air quality. The Association of Bay Area Health Officers (ABAHO), the Bay Area Air Quality Management District and cities and counties across the Bay agree that preparedness is the best defense against poor air quality.
Here are some tips on how you can prepare your home or building:
Weatherize homes and buildings in preparation for wildfires by replacing or refurbishing old leaky windows and doors; use caulking to seal the openings.

Consider purchasing a non-ozone-producing air purifier (HEPA) to create a cleaner air room in your home, or consider purchasing a MERV 13 or greater filter for your HVAC system to be used when experiencing a heavy smoke event.

Identify locations in the community that have cleaner, filtered air spaces, such as:

Indoor shopping malls

Local libraries

Cooling centers

Community centers

Civic centers

Local government buildings
*What about masks?
There is no clear evidence that N-95 respirator use by members of the general public is beneficial to an individual's health during wildfire smoke air quality events, and could be harmful:
N-95 respirators may not be helpful for all people and may be dangerous for certain people with lung or heart conditions.

Certified N-95s are not available for children.

Children should not wear these masks; they do not fit properly and can impede breathing.

If you choose to wear an N-95 respirator, follow the manufacturer's recommendations for properly fitting an N-95 respirator.

Wearing an ill-fitted respirator can lead to a false sense of security and to over exertion.

Taking a respirator on and off can cause fine particulate matter to build up in the respirator which the wearer will breathe when it is put back on the face.

Use a new respirator. Old or reused N-95 respirators are not effective. • Masks, even when worn properly, can become uncomfortable and hot. If an N-95 makes you feel better, wear it. If you feel worse, don't! N-95s are not meant for everyone. For more information about how to handle poor air quality visit:

https://www.sf72.org/hazard/air-quality

.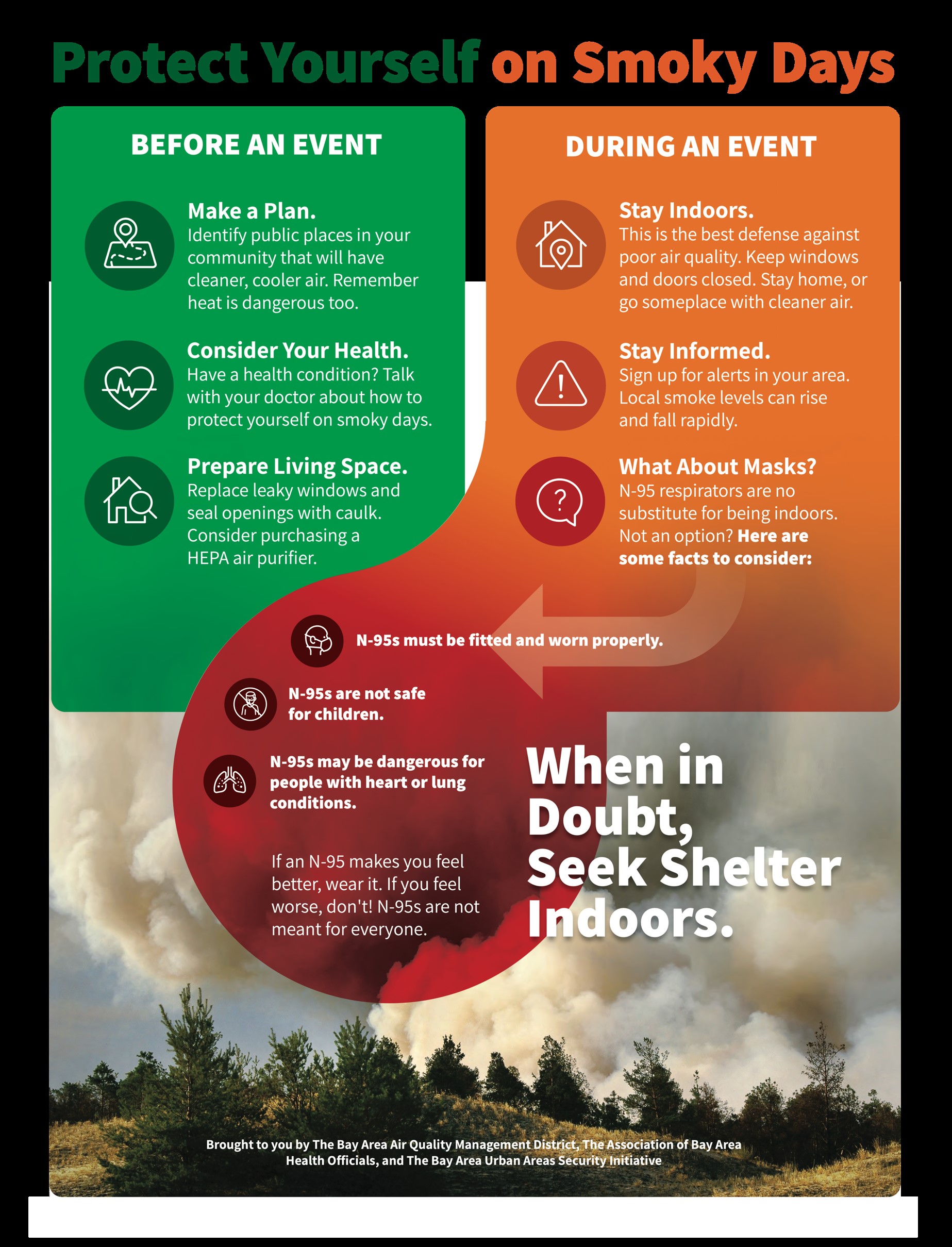 *FYI: N 95 Masks in the news: