How to Use Sandbags
January 15, 2020
Wet weather is expected in San Francisco and could cause localized flooding in flood-prone areas of the City (for updated forecast, visit  forecast.weather.gov). While the City agencies prepare for the rain, all residents and businesses owners who live or work in low lying and flood prone areas are encouraged to use sand bags to prevent flooding from entering their homes and businesses. The San Francisco Department of Public Works will provide San Francisco residents and businesses up to 10 free sandbags leading up to and during severe rainstorms. They are intended for properties prone to flooding. Sandbags can be retrieved Monday-Saturday, 8 a.m. to 2 p.m., at the Public Works' operations yard, Marin Street/Kansas Street gate. Bring proof of address. Sandbags also are sold at many local hardware and home improvement stores. 
Sandbags correctly placed in appropriate locations around your home or business can reduce the impact of flooding. Sandbags will not stop the water completely but can reduce the amount of water entering your property.  Here's how to properly place your sandbags: 
Where do I need to put the sandbags?
Sandbags should be used in front of doorways, garage doors, roller doors and brickwork vents, in areas prone to flooding.  In addition, sandbags may be placed over floor drains (e.g. laundry, shower and bath) to prevent backflow of grey water entering the property.
How do I lay sandbags?
Remove any debris from the area where bags are to be placed.

Place down a layer of plastic sheeting to act as a waterproofing membrane.

Lay sandbags like brickwork (offsetting bags) on top of the plastic sheeting.

Step on sandbags to eliminate any voids between sandbags and to form a tight seal. 

Ensure the unfilled top part of the bag is covered by the next bag.

Start at one end and work to the other end.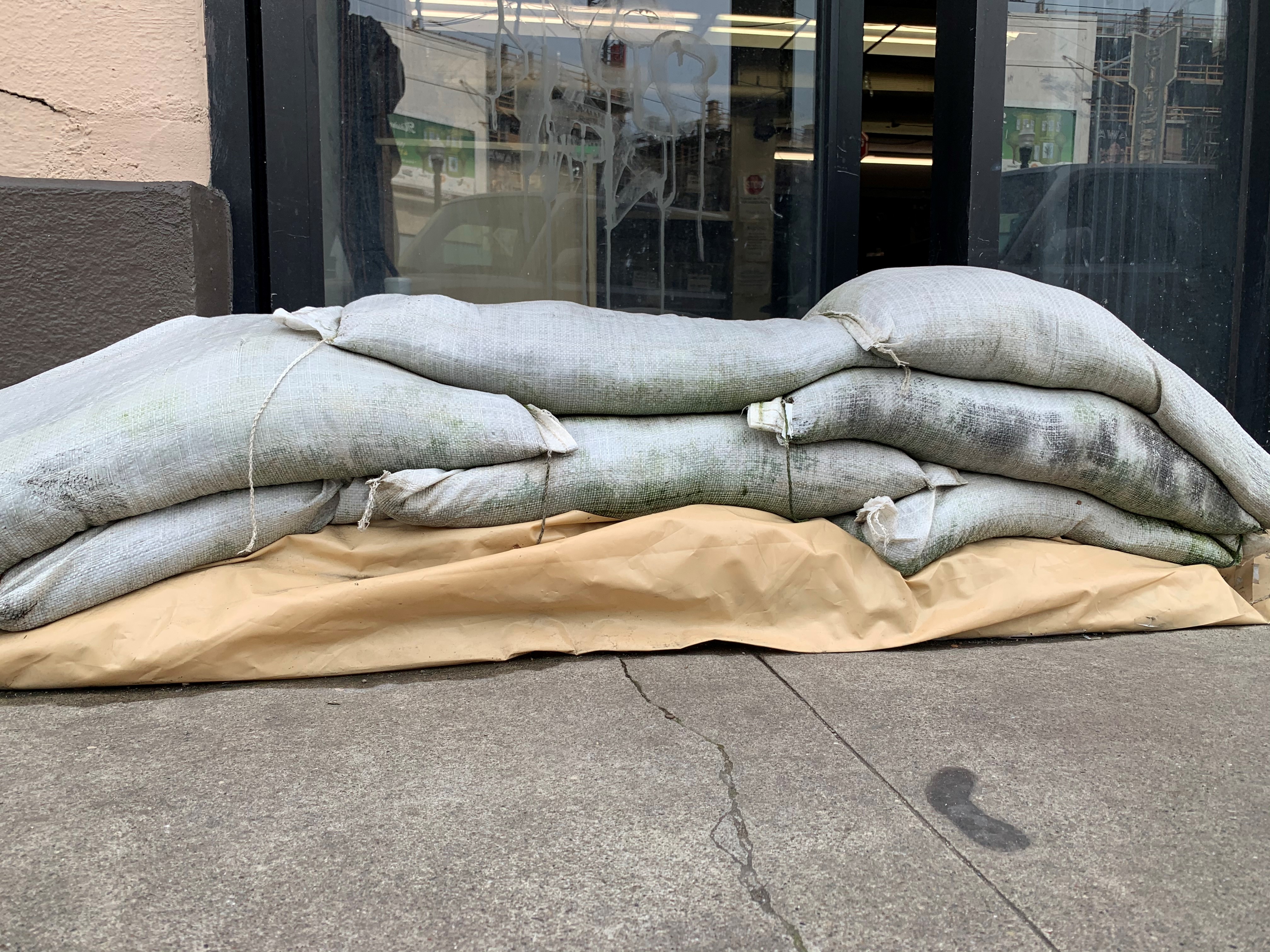 As with any emergency, please be sure to check on those who may be need extra help before, during and afterwards. To learn more about how to prepare for wet and cold weather visit: