How We Learn from Each Other
March 8, 2013 in
By Anne Kronenberg, Executive Director, Department of Emergency Management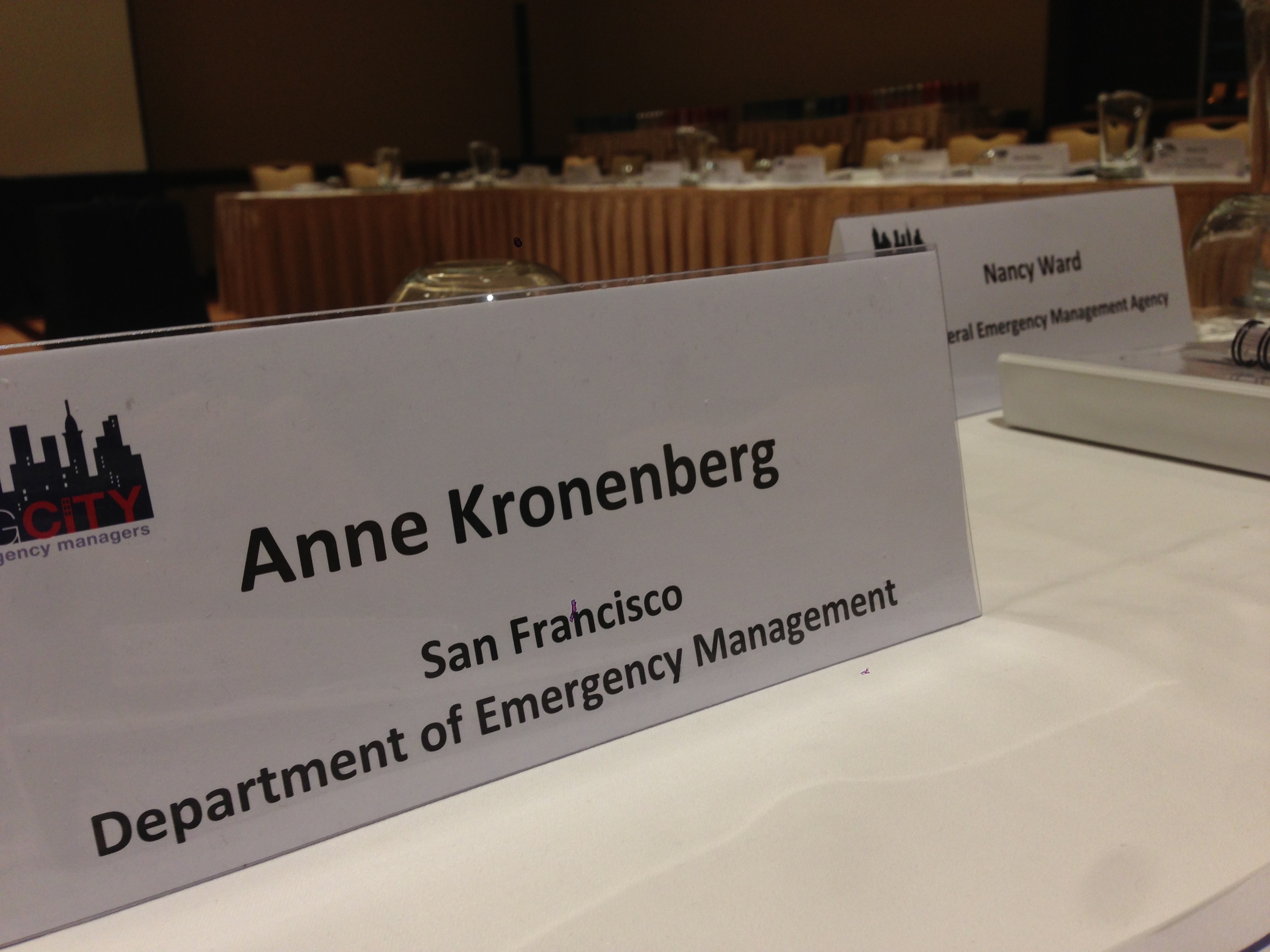 On the East Coast it was a super storm, in the heart of Texas it was a gathering of elite athletes, and thousands of miles away it was lessons learned from years of conflict. As the Executive Director of San Francisco's Department of Emergency Management (DEM) I have the honor of working with talented and dedicated individuals responsible for managing every day and not so every day emergencies. One of the most important things we can do to become a more resilient San Francisco is to learn from the experiences of others.
Emergency Managers Coming Together to Exchange Ideas and Learn from Each Other
Last month, San Francisco hosted the Big City Emergency Managers (BCEM) Conference. This bi-annual conference brings together emergency managers from big cities throughout the nation. Over the course of three days emergency managers from New York, New Jersey, Chicago, Houston, Dallas, Seattle, Los Angeles, Denver, San Diego, Boston, Philadelphia and Miami shared experiences, innovations, and best practices. All of us Big Cities have been working to improve our emergency logistics systems. At the conference, we learned how the systems were put to the test during Superstorm Sandy.
Emergency Management Doesn't Always Mean Managing Emergencies
Houston was the center of international attention during the NBA All Star Game. While not an emergency in the traditional sense, emergency managers coordinated resources to ensure both residents and visitors were safe and could enjoy the festivities. In San Francisco we also activate our emergency management systems in support of city-wide special events. Hearing how Houston handled the NBA All Star Game was particularly insightful and will help us refine and hone our own practices.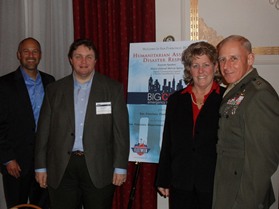 During the conference, we shared with our colleagues the unique and beneficial partnership that exists between the San Francisco Bay Area and the Fleet Week Association. Over the last three years, we have conducted disaster humanitarian assistance exercises and seminars with the armed forces. Taking place as a preamble to Fleet Week celebrations, these exercise and seminars include our men and women in uniform as well as local and state officials. We strive to better understand each other's roles and needs should the San Francisco Bay Area experience a catastrophic event.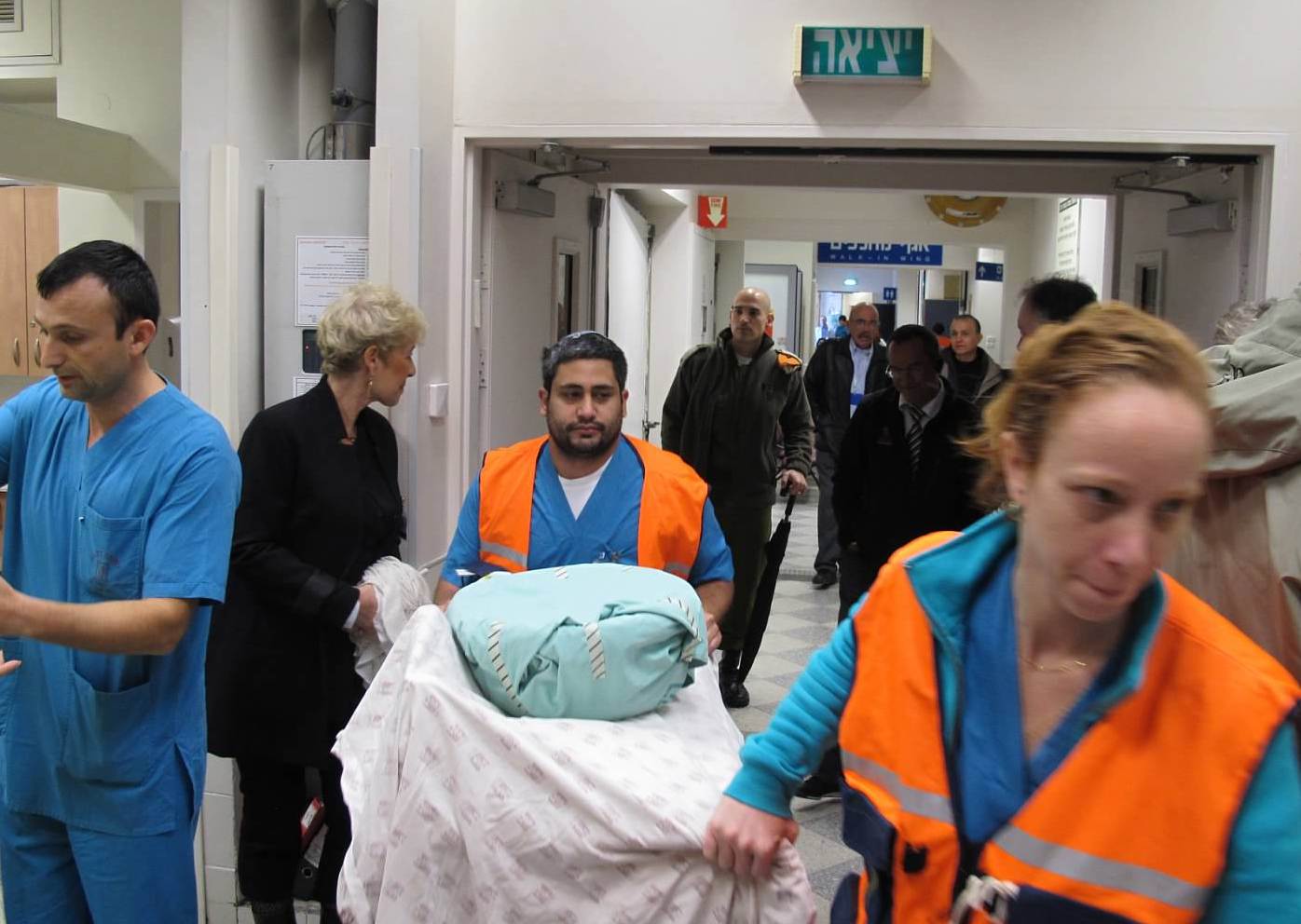 Looking Abroad for Innovation in Resilience
We can even learn from our partners abroad. Through Harvard's National Preparedness Leadership Initiative, I joined a delegation of officials from the United States to visit our peers in Israel. We examined issues related to mass casualty events and population resilience. For example, patient tracking in Israel involves sharing photos of patients on a common hospital system to help families reconnect with injured and wounded loved ones. This may not work in the United States but it gets us thinking how we reconnect families separated by disaster.
Bringing Lessons Learned Home
As San Franciscans we enjoy all that comes with living in the Bay Area from our wonderful weather to the diversity of our culture. We also share the responsibility of caring for one another and doing all we can to prepare for disaster. This includes learning from the experiences of others and figuring out how we make it work at home. The lessons we learn from our peers around the country and around the world help us become a more resilient San Francisco.
Anne Kronenberg is the Executive Director of the Department of Emergency Management (DEM). She oversees a department over 250 employees providing emergency communications, emergency services and grants management. Anne previously served for 16 years as Deputy Director of the San Francisco Department of Public Health. In that role, she was responsible for disaster preparedness, pre-hospital emergency medical services, medical surge, multiple casualty incidents and mass prophylaxis planning.