It's National Night Out!
August 6, 2019
Hey San Francisco, tonight is National Night Out—an annual community party hosted by your local San Francisco Police Station to meet your neighbors, learn public safety tips, and have fun!
We know that connected communities leads to prepared communities, so come out to one of many San Francisco National Night Outs (see schedule below) and enjoy community partnerships and neighborhood comradery with the goal of creating safer and stronger neighborhoods. While you're out, look for the SF72/SFDEM team (pictured below) at the Park Station and Ingleside Station events.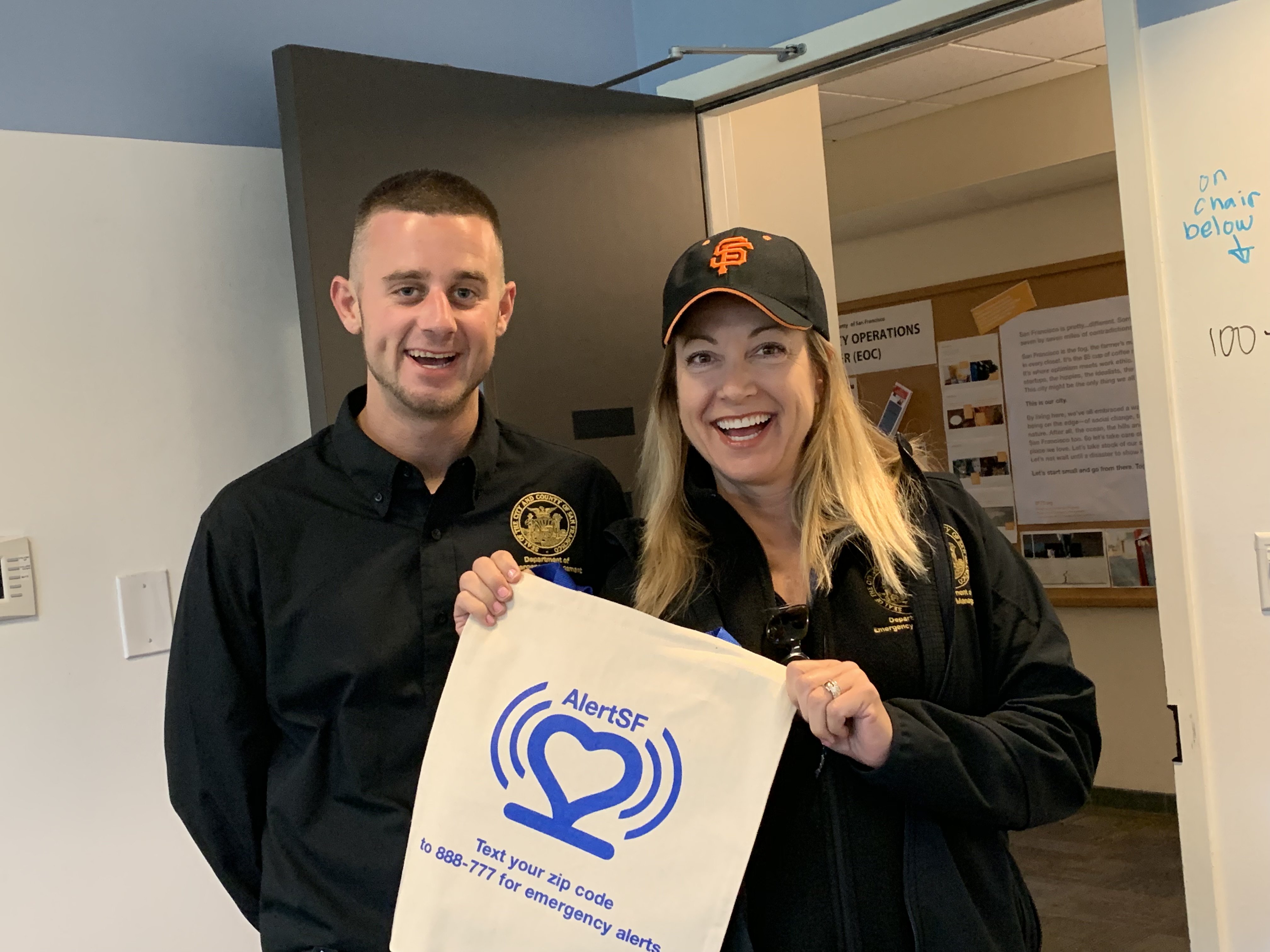 National Night Out is Tuesday, August 6, 2019.
Bayview Station
Bayview Opera House
4705 3rd Street
5:00 PM-7:00 PM
Community Room
901 Fairfax Avenue
6:00 PM-7:30 PM
Central Station
680 Filbert Street
5:00 PM-7:00 PM
Ingleside Station
Crocker Amazon Clubhouse: 799 Moscow Avenue
5:00 PM-7:00 PM
Mission Station
Mission Playground: Valencia Street Between 19th Street & 20th Street
5:00 PM-7:00 PM
Northern Station
Ella Hill Hutch Center: 1050 McAllister Street
5:00 PM-7:00 PM
Park Station
Duboce Park: 50 Scott Street
5:00 PM-7:00 PM
Richmond Station
461 6th Avenue
4:00 PM-7:00 PM
Southern Station
Gene Friend Rec Center (270 6th Street) & Treasure Island (Gateview Avenue & Bayside Drive)
5:00 PM-7:30 PM
Taraval Station
Minnie & Lovie Ward Rec Center: 650 Capitol Avenue
5:00 PM-7:00 PM
Tenderloin Station
Boeddeker Park: 246 Eddy Street
5:00 PM-7:00 PM