Join Our Family Time Preparedness Campaign
November 23, 2015 in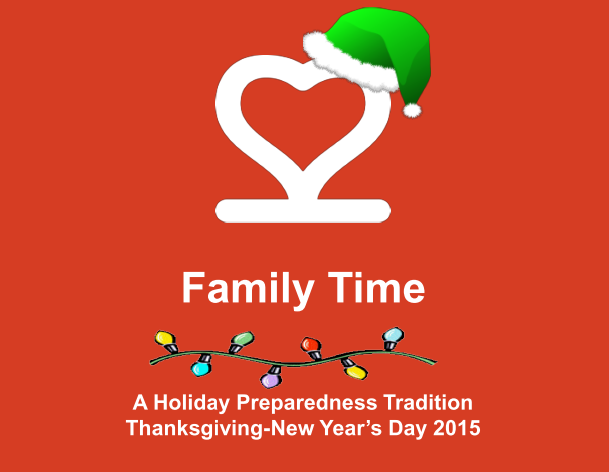 Happy almost Thanksgiving! The holiday season is upon us and here at the San Francisco Department of Emergency Management we are rolling out our annual SF72 Family Time Preparedness Campaign. This campaign is all about preparedness, connection, and family time. While you're visiting with the ones that you love over the holiday season, join us in participating in this campaign.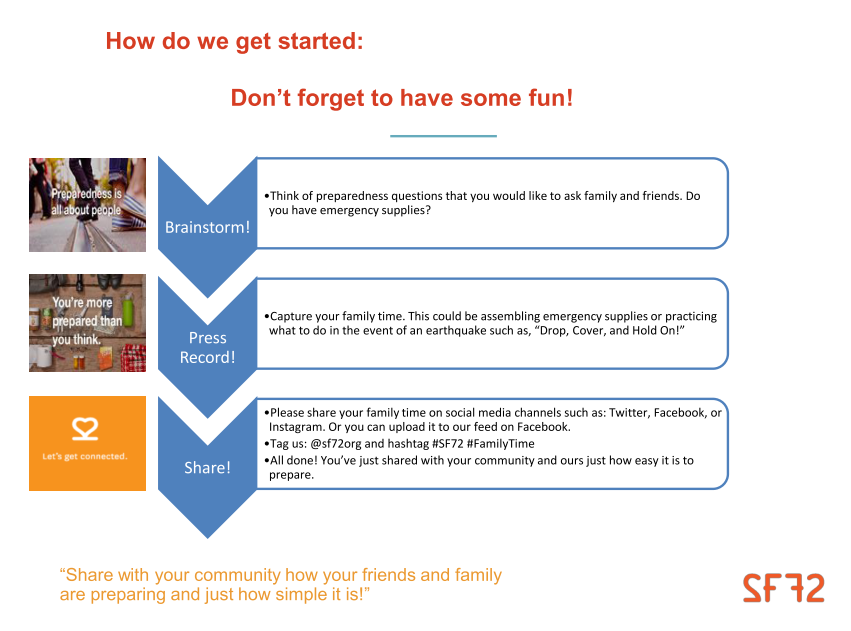 Essentially we believe that by capturing your preparedness moments and sharing them we can inspire, connect, and learn together. Not only is preparedness easier than you may think, you can find most of the emergency supplies you will need right in your own home. By sharing these family moments you can show others that it can be done, sometimes you just need to get the ball rolling!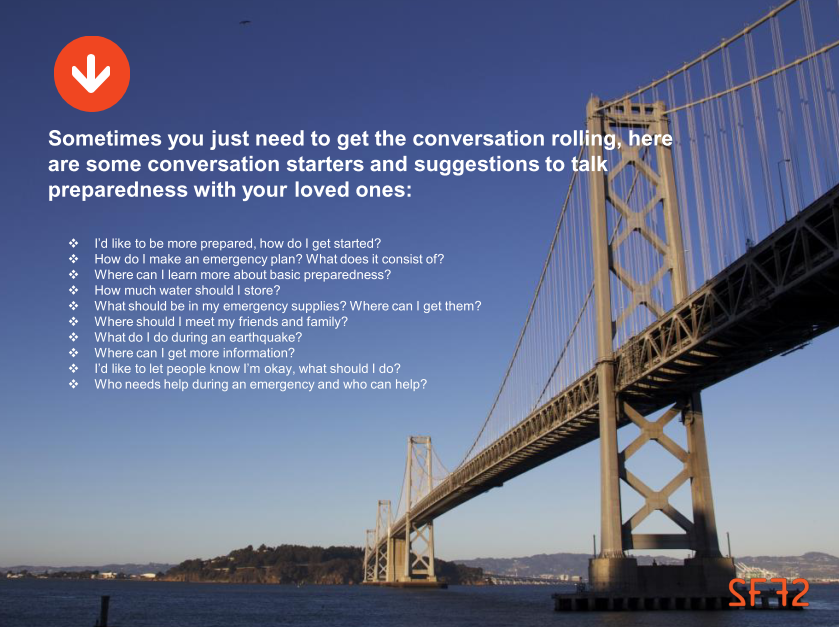 We wish you the happiest of holidays with your families and friends. We hope to see your hash tags and tags on social media documenting one of the most important conversations you're bound to have this holiday season, how to prepare!
Happy holidays from the folks who always have your back, the San Francisco Department of Emergency Management // SF72.org.
For more ideas and tips on how to get started, visit us: SF72.org