Notes from the Field: Haifa, Israel
Occasionally, staff members at the San Francisco Department of Emergency Management (DEM) have an opportunity to travel abroad. They frequently write back with their observations. The following is the first of brief series of blogs journaling the experiences of DEM Deputy Director, Rob Dudgeon, who last week participated in a San Francisco emergency management delegation that visited Haifa, Israel. The purpose of the visit: to exchange best practices on seismic strengthening programs, early warning systems, emergency preparedness and emergency management.
---
As I sit in that strange place between here and there—that place that happens on airplanes when the cabin is dark in a simulated night but the sun outside is bright—I finally have time to reflect on the journey of which I am a part: Israel.
It's been a few busy weeks since I was asked to join a group headed to Haifa. The ensuing weeks of chaos saw a statewide emergency exercise, the Bay to Breakers run, countless daily distractions and all the usual challenges of coordinating a trip overseas. Somewhere in all of that we managed to develop a program for an all-day symposium on disasters. Only now, as I fly over Europe, on the last leg of my journey have I been able to stop and think about the mission beyond the obvious and the opportunities before us.
Our delegation is an interesting cast of characters: San Francisco city officials representing public works, public health, and emergency management joined by the Chair of the Haifa Sister City Commission, the San Francisco Fleet Week Association and a world renowned orthopedic surgeon. Each of us brings a unique perspective and diverse curiosities. Some have been to Israel several times while for others it's our first visit.
Why are we in Israel you may be asking yourself? It all started three years ago when Haifa's Mayor Yahov, while on a tour of San Francisco City Hall, met San Francisco Department of Public Works Director of City Infrastructure and City Engineer, Fuad Sweiss. The two spent hours discussing building codes and infrastructure, and within days San Francisco received an invitation to visit Haifa and share knowledge. And now here we are, quite literally on the eve of fulfilling that request.
Tomorrow we share what we know about disaster medicine, emergency management and infrastructure that is built to withstand earthquakes. We'll also talk about San Francisco's unique partnership with the military and the San Francisco Fleet Week Association.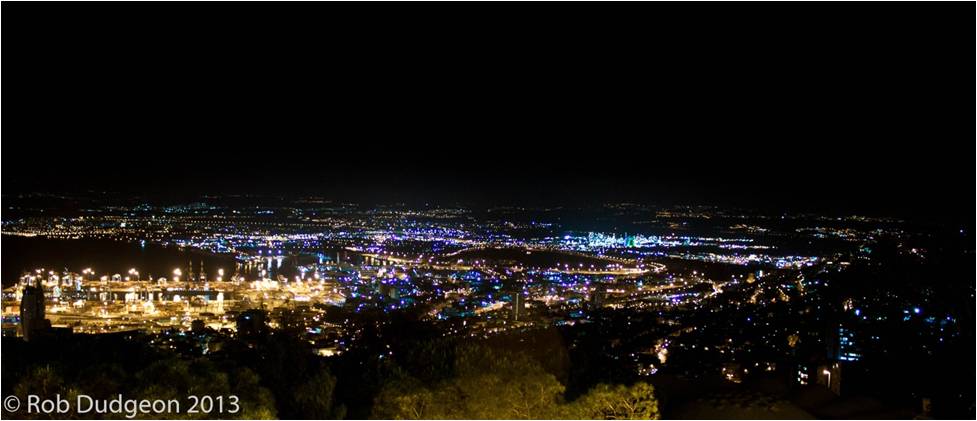 At first blush, I wondered why Haifa is asking us about disasters. If anything we should be asking them. I mean after all, they've seen more mass casualties and emergency events than I can count. Multiple wars and terrorist attacks force a society to live in a state of heightened readiness. It's an unfortunate reality of the world today. Building codes that include safe rooms for missile attacks; hospitals with huge surge capacity; and even a medical center with an underground garage that converts to a 2000 bed hospital are all part of daily life in Northern Israel.
Then I got to thinking—they've had years preparing for, practicing and ultimately experiencing acts of violence, but the damage done by terrorist attacks is localized to the specific targeted region. Infrastructure may be compromised in the surrounding areas but is generally restored relatively quickly. While the events and after effects are incredibly traumatic, they impact a small percentage of the region's overall population. An earthquake, on the other hand, impacts wide swaths of a region and the second, third and fourth order effects can be felt globally if major economic or political centers are impacted. So, upon further analysis: there is indeed plenty to share.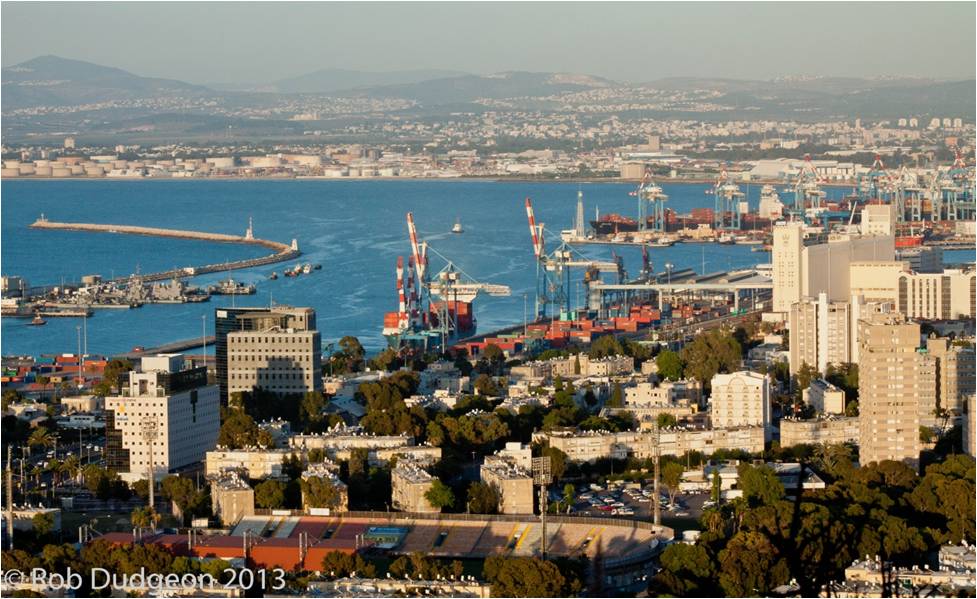 Out of necessity Israel thinks of disaster response in terms of response and recovery to an act of violence; whereas, we spend our time thinking, studying and preparing for catastrophic events. In a few short hours we'll meet and begin a journey of discovery that will undoubtedly make both cities more resilient. But for now, my new friends and I on the plane sit and doze while we fast forward 10 hours to Israeli time, trying to convince our bodies to ignore the blazing sun peeking under the cabin's window shades.

---
More about the Author: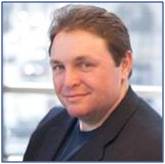 Rob Dudgeon is a Deputy Director in San Francisco's Department of Emergency Management. In this role he runs the Division of Emergency Services, which is responsible for coordinating the city's multi-disciplinary response to emergencies, developing emergency plans, managing the city's exercise program and building community resilience. For the past eight years the division has led the nation in changing the way emergency preparedness is messaged; engaging the whole community emergency management preparedness, response and recovery; and, embracing the power of social media to both build connections and to use during response operations. With three activation teams in rotation, the division is always ready to manage local emergencies or deploy to assist other jurisdictions, which they most recently did during Superstorm Sandy.