Notes from the Field: New York, Day 2
It is day 2 of the DEM team's deployment to support the Westchester County Department of Emergency Services. In this em4SF Blog our Deputy Director, Rob Dudgeon, shares his sentiment about two of the guiding principles of emergency management: step in where needed and support each other; and always learn. 
---
On one hand, things are on the mend here in Westchester County, New York. On the other everyone is waiting for the next storm to hit before they relax.
Another night shift here in the Westchester County EOC. I've been asked several times what we're doing…what's the mission. It's simple really, the locals have been going at 24 hours a day for a week or better so we're here to give them a break. We're doing basically the same job we do at home: writing operations plans, coordinating efforts, filling resource requests and generally helping to solve problems. It's not always exciting, and the pace is pretty slow at night. But that's not why we're here. By being here we make it possible for locals to get some rest, do some laundry, see their kids, and maybe, just maybe clean up and repair their own storm damage.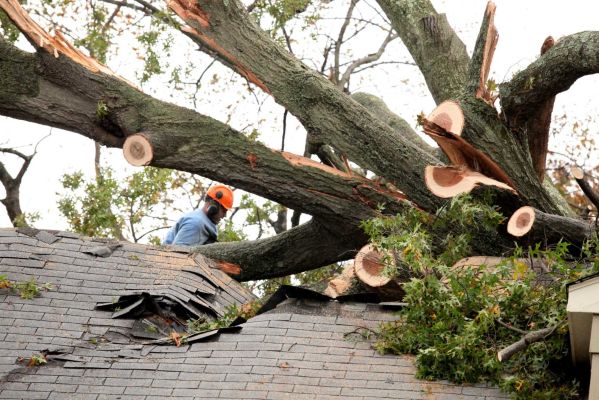 It's pretty easy to forget that those in the middle of setting things right are also survivors of whatever calamity struck the community. All the people that have been working have the added stress of personal loss. In this job there's a toll on your personal life, and we're all pretty much OK with that. It's not like we didn't know this when we signed on, so don't get me wrong, they are not complaining. In fact it makes me want to be here all the more because they would just keep going if nobody came in and said "just stop a minute and catch your breath, we got this for a bit." In some cases it's even worse; case in point: the Director of this department is obviously neck deep in the local incident, but her husband is a firefighter in FDNY- so he's been mandated on extra shifts too. If the situation were reversed they'd do the same for us. I know that without question.
We're also here to learn. The best way to really understand what it takes to get the power back on, get roads cleared, people sheltered, and work with FEMA is to just do it—at the same time (for 12 hours, on back to back shifts). Only then can one really get what the challenges are and be able to plan for them.
For example, generators are always in high demand after disasters. We know that and have done some planning for it…what we didn't spend a lot of time studying was that there's a large variety in generators, from the power output to the connections. Turns out, NY State Office of Emergency Management has a request form that asks all the right questions so we can make sure the right kind of generator gets requested for the situation. The form is coming home with us.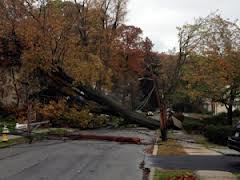 Now, about this nor'easter coming in tomorrow. The area is under a high wind warning with gusts in excess of 40 mph possible. Normally not a reason to staff an EOC, but on the heels of Sandy with so much of the infrastructure already damaged and fragile, it's something to worry about. Sandy knocked down more than 500 power poles and 190K customers were left without power. While they've got power restored to all but 41K customers, repairs made at this pace almost always require some temporary fixes until there's time for a more extensive repair. That leads to the obvious question: "will they hold?"Add to that the unknown number of damaged—but not fallen tree limbs—and the impact the wind (and fallen tree limbs) can have on restoration efforts.
In the meantime we watch the weather radar and talk to the locals – learning from their insights and building friendships that will last a lot longer than the wind tomorrow.