One Strap at at Time
January 22, 2015 in
"Non Structural Mitigation" is a fancy term for doing what you can to prevent things like furniture, appliances, wall decor, etc. from falling or tipping over during an earthquake. This blog is an ongoing journal by DEM'ers (and SF72 enthusiasts!) first-hand incremental steps to prevent the big mess that the big one could cause. We'd also love to hear about anything you've done to Beat the Quake, so please share here! The first in this series of "One Strap at a Time" comes to us from Francis Zamora, DEM's Public Information Officer, Mirolama Park resident, and soon-to-be first-time dad.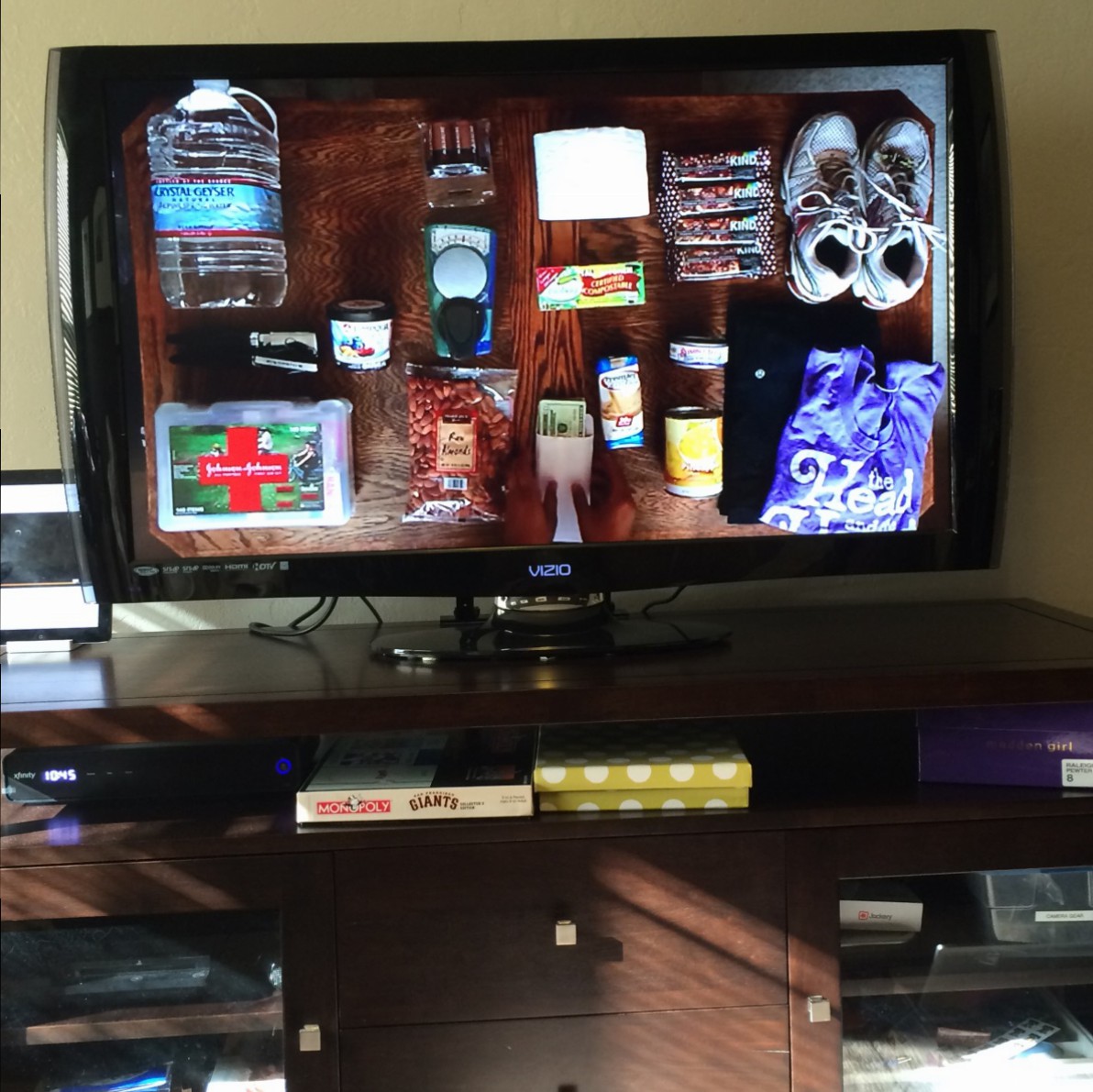 We all have a little bit of "I should" in us.  I should get back to the gym or I should know what does and does not belong in the compost bin by now. For many of us, preparedness is no different: I should be more prepared for an emergency.  While getting back to the gym can be a challenge, there are a lot of quick wins when it comes to preparedness.
Case in point: For months, I've been saying I should really secure my TV.  Over the long weekend, I finally did it.  For $19.99, I bought a set of Flat Screen Safety Straps from Home Depot (Aisle 13). They're also available on Amazon for the same price.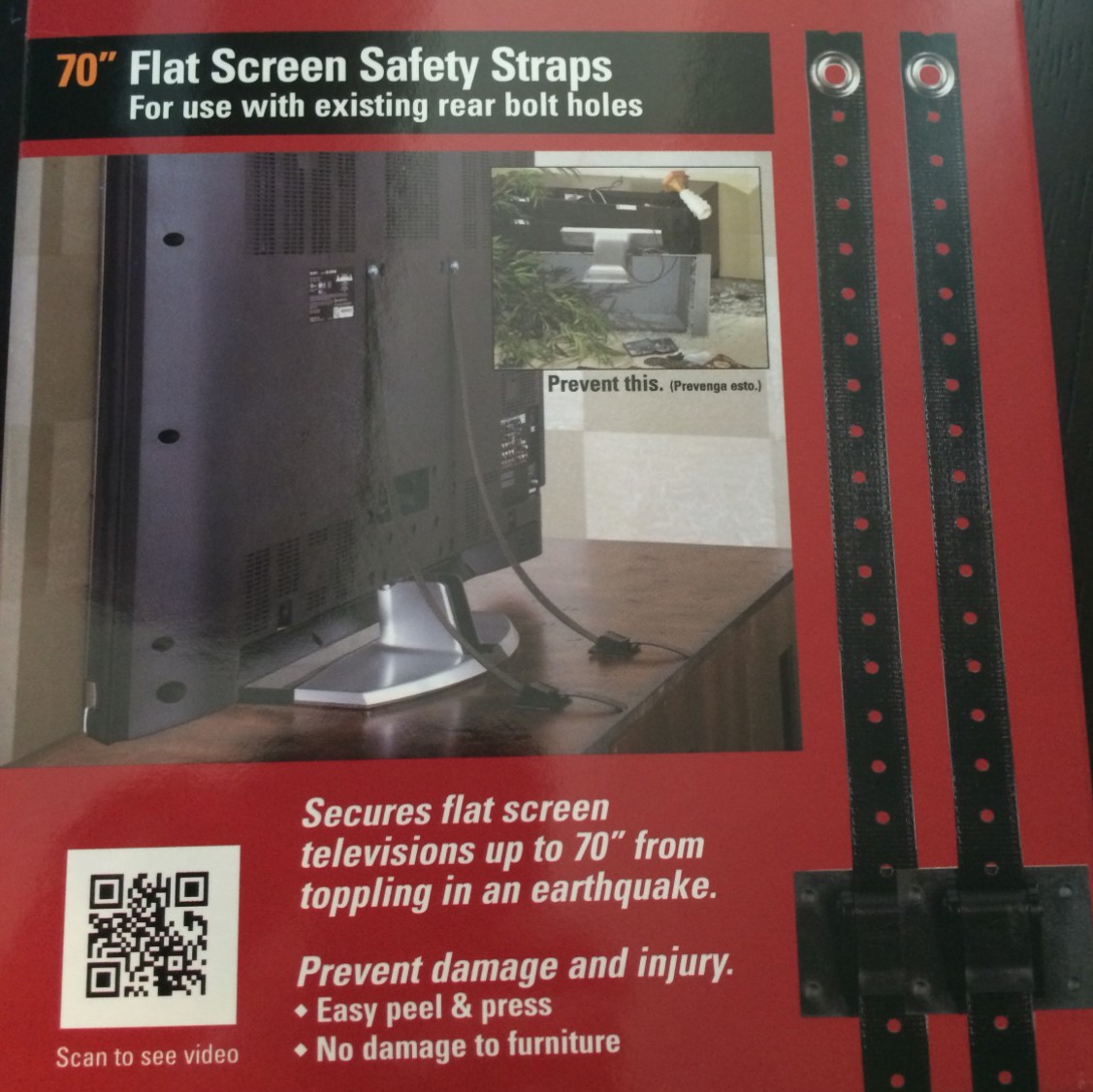 The next day, I took a quick look at the instructions and used the straps to secure my TV.  It was easy and took less than 10 minutes.  Now I have some piece of mind that I've done what I can prevent my TV from falling over during an earthquake, kid-quake, or pet-quake.
For more simple preparedness tips and ideas visit www.SF72.org.