Spooktacular Safety Tips for a safe Halloween, Día de los Muertos and Outside Lands!
October 29, 2021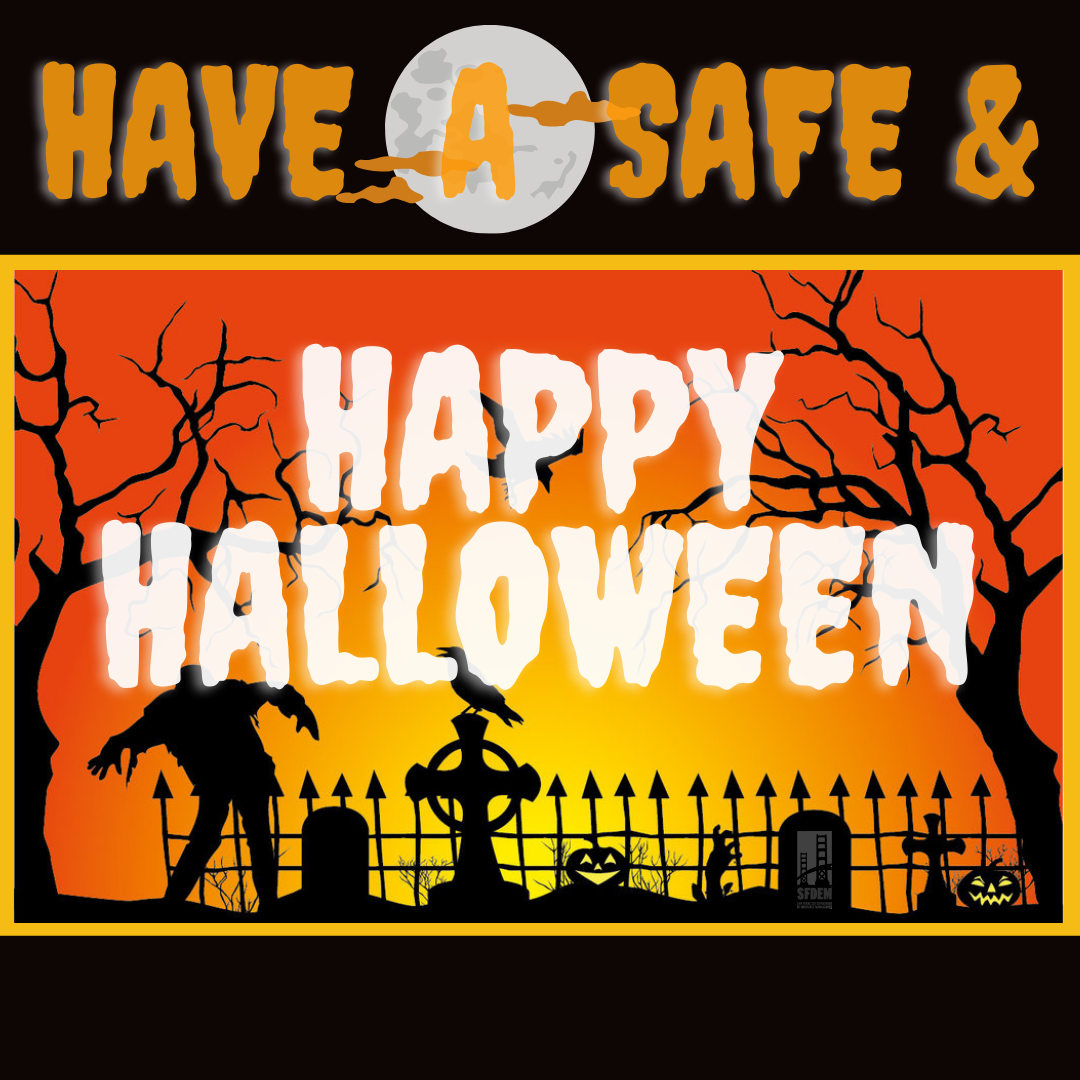 Boo! Didn't really scare you, did it? Halloween, Día de los Muertos and Outside Lands (OSL) will soon be here and some of the simple pleasures we enjoy, like having many spirited trick or treaters going door to door for mild-mannered mischief or rocking out with The Strokes with other concertgoers, or honoring our past loved ones with altars, will return like the good ol' times – except with some exceptions. Masks are still required indoors in most places like stores, restaurants and bars, in public transit and large indoor gatherings like haunted houses, even if folks are fully vaccinated.
If you are planning to attend Outside Lands and/or Halloween and Día de los Muertos festivities at a bar or dine-in at restaurants, you will need to carry your proof of vaccination and a valid I.D. for anyone 12 years old and older. Check out sf.gov/getvaccinated for more information.
For those attending Outside Lands this year, it may be chilly outside so dress warmly. Though masks are not required, they are still strongly encouraged. To stay informed, text OUTSIDELANDS to 888-777 to receive text message alerts, should an emergency occur at the event. To learn more about COVID-19 safety protocols and festival requirements, check out this link: Health & Safety information page.
Here are some tips to keep everyone safe during this weekend while still having a hauntingly good time:
Gathering outdoors is still the safest choice. Indoor activities are at higher risk for everyone, including youth who are not yet vaccinated. 

Trick-or-Treaters should bring hand sanitizer along their route.

Remember to wash your hands before and after trick-or-treating, and before eating any treats. 

If you decide to give out treats, make sure that everything is sanitary. Wash your hands well with soap and water before handling any give-away items.

If you're feeling sick, stay home and enjoy yourself with a Halloween movie or warm drinks.

Take special precautions when setting up for your loved one's Día de los Muertos alters. Never leave candles unattended and keep a close watch on burning incense.

Continue to make safer choices; consider wearing a well-fitted mask at indoor social gatherings and in large crowds outside, especially since you may not know everyone's vaccination status, 

Keep children on sidewalks and always walk together from a street corner or at a walk signal. 

Have children wear reflective markings or carry a flashlight or glow sticks so they can see and be seen by drivers.

Parents and children should plan a route with visible, well-lit areas within their neighborhood area. 

If you see something, say something. Call 9-1-1 or talk to a nearby police office if you see something suspicious.
Let's give our kids, and ourselves, a great and safer Spooktacular Halloween, a witching time at Outside Lands and a memorable Día de los Muertos!