Step Up (Literally!), San Francisco
Take steps towards community preparedness and join us for our first ever SF Tsunami Walk Saturday, March 30th at 10:00 am. Bring your family, invite your friends and meet your neighbors and find out what to do in case of a tsunami, which is to walk UP to higher ground.

Meet us at the intersection of The Great Highway and Lincoln Way. As we would during an actual tsunami evacuation, we'll walk inland and away from the beach. The short walk ends at Francis Scott Key Elementary School which is the neighborhood's Tsunami Evacuation Assembly Area. So, sign up here or just show up at 10:00 AM!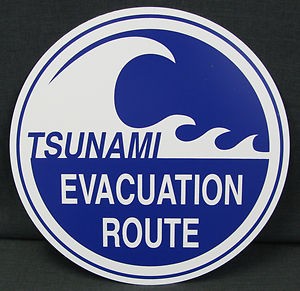 Meanwhile, next week kicks off Tsunami Preparedness Awareness Week (March 24-30, 2013). Tsunamis are a very real risk to San Francisco; in fact, we have many tsunami inundation zones along the city's coastlines. And two years ago we had a tsunami warning in San Francisco, which was caused by the Tohoku, Japan earthquake.
Throughout Tsunami Preparedness Week we'll post preparedness tips on our blog and @EM4SF on Twitter. And remember, you're more prepared than you think!
To learn more about emergency preparedness in general, visit our preparedness web site 72hours.org.