We Will Recover Spotlight: Bi-Rite
May 3, 2021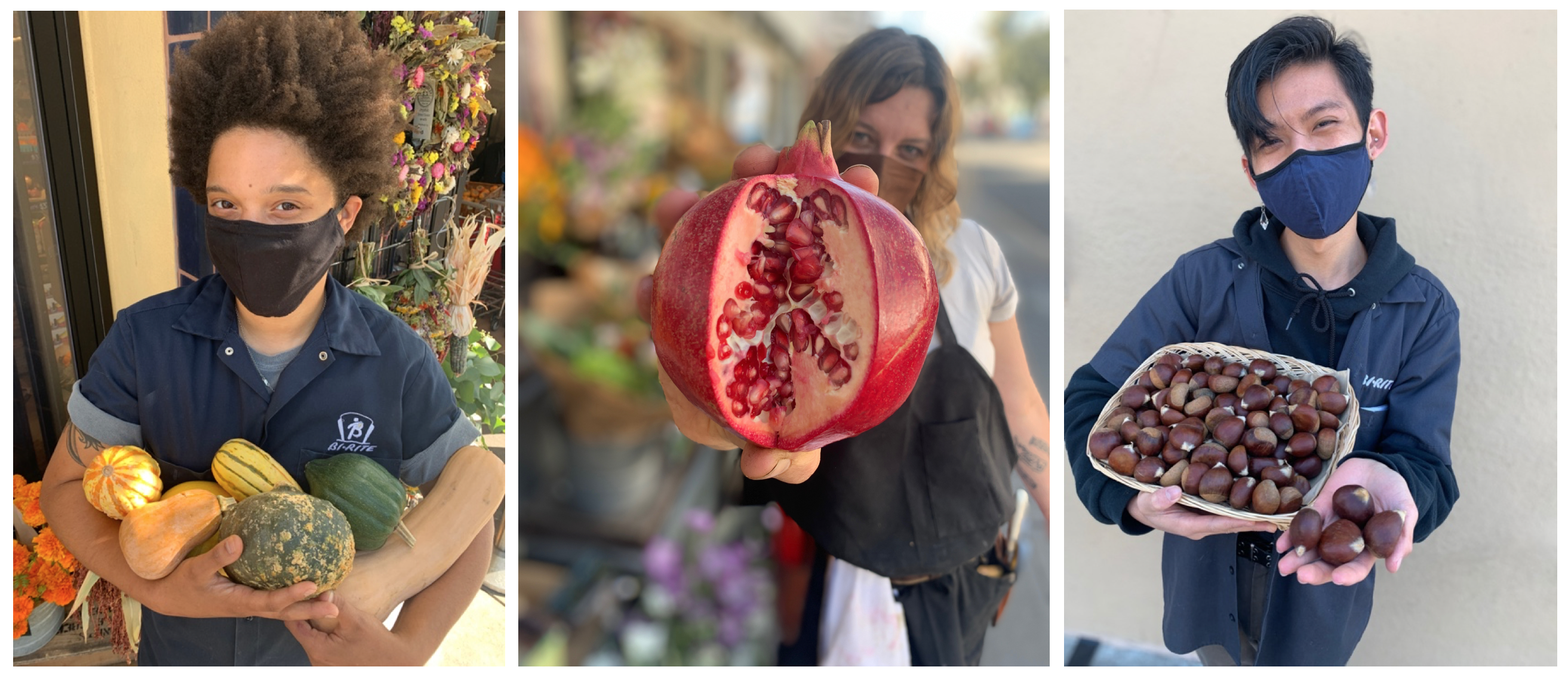 Bi-Rite Market is an internationally known local treasure. This family-owned business is an inspirational leader in providing farm-direct produce and freshly prepared foods in ethical and sustainable ways. Their mission is the ongoing pursuit of "Creating Community Through Food." Members of the San Francisco Department of Economic and Workforce Development were so impressed with Bi-Rite's immediate and ongoing dedication to safety during the COVID-19 pandemic that they contacted us at the City's COVID Command Center. Our Joint Information Center team recently spoke with Rachel Kiichli, Bi-Rite's Senior Marketing and Community Manager, to find out how Bi-Rite is adapting to the pandemic and to see if there are lessons to share with other businesses.
How would you describe Bi-Rite?
A local, independently owned business that feels like a family. Bi-Rite Market first opened on 18th St. in the Mission in 1940. In the 1960s immigrant brothers, Jack and Ned Mogannam, purchased the Market and grew the business into a bustling, friendly neighborhood bodega. In 1997, Ned convinced his sons, Sam and Raph, who worked in the bodega throughout their childhoods, to take over the business. Which they did, with their own visions for the future. First major change was removing the metal bars from the windows, intrinsically inviting the community inside. Then Sam put a kitchen in the center of the store (a first in San Francisco) and started cooking for guests right there in the Market, engaging with them, highlighting fresh ingredients, and sharing preparation techniques. They created a new grocery store format, one that features farm-direct, locally-sourced, sustainable products and freshly-cooked food, served with the hospitality of a restaurant. The business has evolved and carefully grown to serve our community through two Markets, a Creamery, a Catering Commissary, and the Bi-Rite Cafe at Civic Center. Bi-Rite has become a place where staff get jobs and then stay for 15+ years, and a place where staff's kids get their first jobs. It is truly a family affair; Sam and Raph's mom even makes a delicious top-secret, seasonal jam that has a dedicated following. I can say no more.
How have you adapted your business during the COVID-19 pandemic?
There has been a lot of change in all of our businesses, but we have not compromised on our commitment to our community, to supporting and welcoming guests, and to providing high touch service with love. We have worked hard to constantly evolve our health and safety measures to not only meet, but surpass, the health department protocols. While we had to stop offering food samples, which is one of our favorite things to do to connect with our guests, we're still having meaningful conversations about taste, flavor, and offering cooking techniques and recipe ideas to our guests, right in the grocery aisle. 
How have your sourcing or buying practices been affected by COVID-19?
We have always had deep and meaningful relationships with small producers, farmers and suppliers and these relationships have become more important than ever as small businesses have been devastatingly impacted by the financial and health implications of COVID-19. We are proud that we've been able to continue to grow and nurture these relationships. In reality, it takes more time to cultivate partnerships with 100 small producers, than ordering everything from one distributor, but it's the right thing to do and, during the pandemic, continuing business with a small business could mean the difference between their success and failure.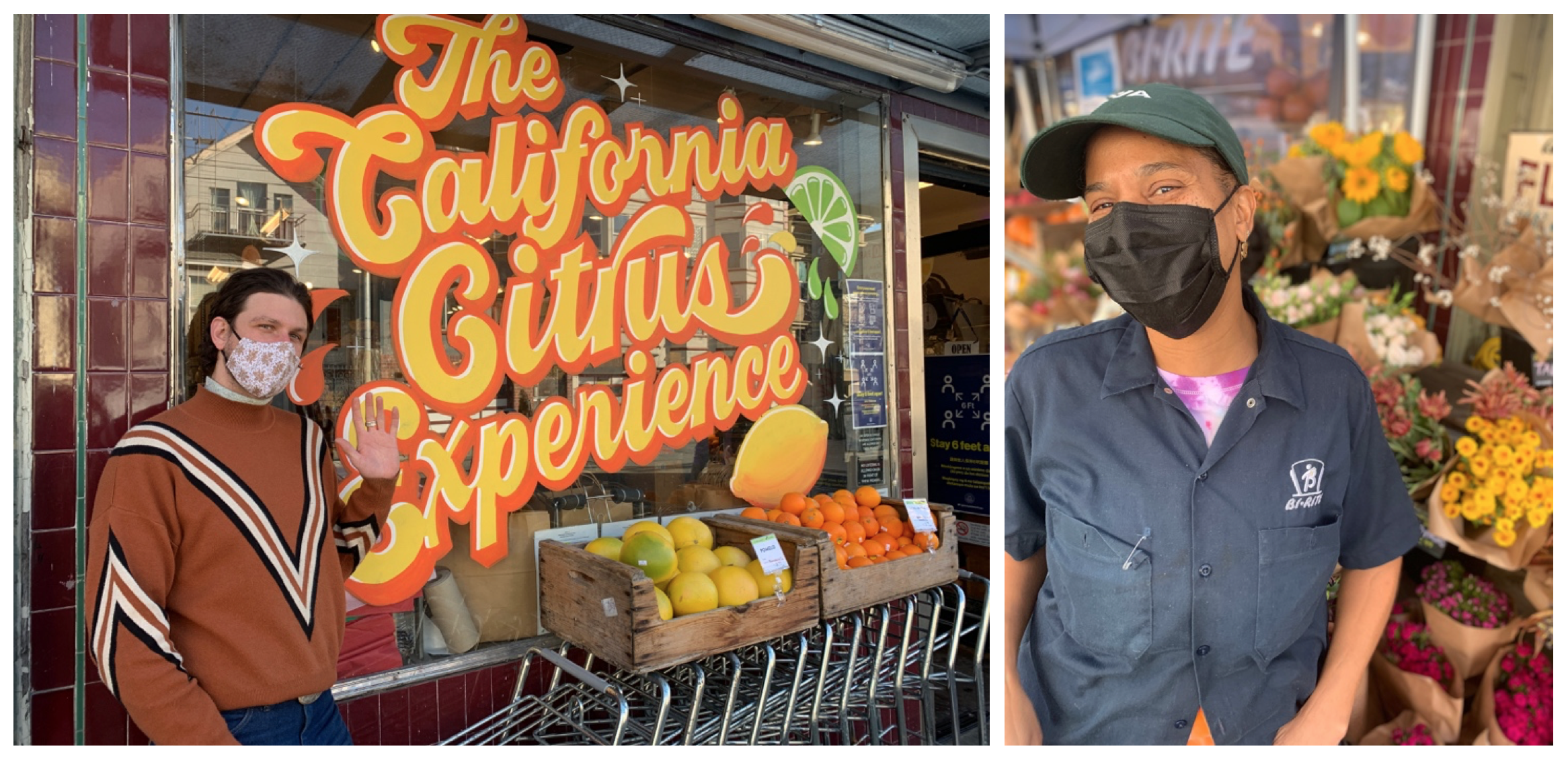 What steps have you taken to make your business safe for customers?
I feel so proud of the way we immediately took action. From the beginning we were quick to promote social distancing and metering. Within a day we had door monitors to handle flow and bring guests along in the journey by explaining the changes they were seeing in the Markets. We implemented senior hours, capacity metering, wellness checks, constant wiping down of surfaces, installed plexiglass, social distance markers and signs, wayfinding signage, and hand sanitizing stations. And we implemented a mask requirement for staff, vendors, and guests, before it was mandated by the City. Guest service and transparency have always been central to Bi-Rite, and as staff, we're all empowered to make decisions each day that make our Markets feel welcoming, inviting, and safe. We are constantly evaluating our protocols to make sure we're going above and beyond to do what is best.
What steps have you taken to make your business safe for staff?
We are very focused on the well-being and resiliency of our teams, especially during these challenging times. We stagger breaks and have created new outdoor break areas. We have wellness checks for staff at every shift, as well as wellness checks for any vendor making deliveries. We were an early adopter of free weekly, onsite testing which is offered to all staff and we've always provided company paid health insurance to every employee working 20+ hours, including medical, dental, and vision.
What can customers do to stay safe and keep your staff safe?
Wearing masks that fully cover nose, mouth, and are snug at the sides in keeping with CDC recommendations, along with keeping a safe distance are great ways to support a safe environment during COVID-19. At Bi-Rite we are so lucky to have the most loyal and kind guests who care about us and are actively engaged in keeping the Markets safe. We are continuously working to make our services and spaces safe and enjoyable, and appreciate how patient our guests have been with us. Any guest who has questions or suggestions is always encouraged to speak directly with one of us.

Have you been able to retain your staff throughout the pandemic?
We had some furloughs at the beginning, but we worked hard to bring as many back as possible.  Some people's circumstances changed, and they weren't available, but having multiple businesses in the Bi-Rite family has been an amazing way to allow folks to move around and stay employed. We had to temporarily close the Cafe at Civic Center and our Catering service had huge changes (downtown lunch catering essentially disappeared) but that team pivoted and worked hard to figure out what was next, what we needed to offer, and how. The fact that our staff are so hardworking and so ready to pitch in and help where it is needed was vital as we increased our online, call ahead, pick-up, and delivery services. Our staff regularly go above and beyond – it's amazing.
Have you created new services during this time to support customers and your business?
One of the biggest ways we have adapted and expanded has been online service. We always had online catering and holiday meal ordering but this year the team worked hard to make it easy for guests to interact in new ways. We made it easier for guests to order a Thanksgiving, Hanukkah, Christmas or other holiday feast and do curbside pick-up or delivery. We launched an online bottle shop, which is the first time guests have been able to order beer, wine, and alcohol from us online. We added an order ahead service for our incredible sandwiches and housemade food which allows guests to skip the line at the Markets. We continue to work to establish a variety of ways for guests to easily and safely interact with Bi-Rite to get access to the nourishing and delicious food they need. And, while a lot of these changes are shifting guest interaction to a virtual platform, guest service is, and always will be, at the core of Bi-Rite. One hugely rewarding thing we do every year around the winter holidays is Team Turkey. During the holiday season, you can call the Markets and get an actual person to talk you through any online ordering questions you may have, and even give advice on recipes, ingredients, and preparation. Providing ways to connect with a real person will always be central to the way Bi-Rite does business.
What advice do you have for other shops trying to keep their business healthy and everyone safe?
In the neighborhoods in which our businesses operate we have been blown away by the resilience of small businesses. Everyone is working so hard to keep doors open, staff working, and provide service to customers. I have no advice, just appreciation for how our small business communities have dealt with the pandemic and the ways they make their spaces safe and joyful.
Have you or your staff received any support from the City, State, or other government agency?
The San Francisco Department of Public Health has been an incredible partner and ongoing resource. Really, so many departments of the City and County of San Francisco have been supportive. Knowing that paid COVID-19 sick leave was available gave staff peace of mind. The City's testing sites were a tremendous resource before we got our onsite testing set up. The San Francisco Municipal Transportation Agency made it possible for us to have a space for that mobile COVID-19 testing. The Department of Economic and Workforce Development and the Office of Small Business really listen and provide such vital support. The Department of Public Works was helpful in guiding us in how to build a Shared Space, including materials, spacing, lighting, and airflow. We enjoyed working with them. The Shared Spaces program allowed us to reopen the Creamery over the summer. The social distancing circles nearby in Dolores Park were super helpful. We use many of the City's COVID-19 safety signs and posters. The blue and white series are very clear and recognizable and help make the messaging universal.
Any interactions with customers (or others) during the pandemic that are particularly meaningful to you or other members of the Bi-Rite team?
We are blown away by the number of guests who tell us in person, write in, or connect on social media to share their appreciation. People feel safe, they can tell we take it seriously. Even through the masks and plexiglass, our guests feel the warmth and welcoming nature. One story still touches me. We heard from a regular who had been coming to the Market with her husband every week for years, and she'd work with a staff member to select flowers she loved to build a custom bouquet. Once COVID-19 became a factor, they needed to change all their routines, due to health considerations. She reached out to ask if there was any we could help her create a bouquet for him without coming into the Market. Our manager took photos of each type of fresh flowers available that day, and the guest was able to choose her bouquet remotely and arrange a contactless pickup. She got in touch with us later to say how much it meant to them to be able to do something that brought them so much happiness before COVID-19. This is such a perfect example of caring, going beyond, and providing excellent service. We all have to be flexible at this time and find ways to bring joy.
Anything you would like to share or express that we haven't touched upon?
If anyone reading this comes away with one thing, it is to please support as many of our local businesses in any way you can. The pandemic has been devastating to small businesses so if you're considering where to buy groceries, purchase gifts, buy a new book, or piece of art – please buy local. Call or visit your local businesses to see what they can offer. If you support them now, they stand a chance of still being here for you and our community when this is over. We live and work in such a special location, such a beautiful city with so many talented, interesting, and caring people. If we work together, we can get through this.

We thank Rachel and the entire Bi-Rite family for their dedication to keeping our community safe while providing all manner of fresh, delicious, and nutritious comestibles. Our recent visits can attest to their dreamy Salted Caramel ice cream, fresh from the field produce, and fragrant, locally roasted artisanal coffee beans. Find out more about Bi-Rite at biritemarket.com. Bi-Rite Market is located at 3639 18th Street between Dolores and Guerrero Streets in the Mission right around the corner from Dolores Park. Bi-Rite Creamery is just down the block at 3692 18th Street. Bi-Rite Market's second location is at 550 Divisadero Street between Hayes and Fell Streets in the Western Addition one block away from Alamo Square Park.
Want to take a virtual spin around Bi-Rite? Check out these charming and informative videos (may contain advertisements): Bi-Rite Family of Businesses on YouTube
Our ongoing collective efforts against the spread of COVID-19, including our effective and equitable vaccination campaign, are safely and joyfully reopening San Francisco. Go ahead and visit our vital retail businesses. Make sure, of course, to follow any COVID-19 safety protocols required for that business, whether you are fully vaccinated or not. Nourish your soul and take a stroll down 18th, Dolores, Valencia, and Mission Streets and all around the Mission, the vibrant neighborhood where Bi-Rite Market and many other unique local businesses are located. Or visit the Bi-Rite Market location on Divisadero and then explore the historic Western Addition neighborhood. Support and enjoy the many SF businesses and services that have reopened or expanded service (with appropriate health and safety protocols). Go ahead and get that haircut, manicure, tattoo, or gym/fitness session that you crave. You can finally sit indoors (although outdoors is the safest choice) and be served delicious food from diverse cultures. Our inviting bars are shaking things up and serving all manner of libations. Savor the live music, including vocals and wind/brass instruments, flowing through the air from restaurants, bars, parklets, and other venues. If you order take-out meals, do so directly through the restaurant. You will save delivery costs and the restaurant won't be charged multiple fees from online delivery services. Our unique local businesses are eager to share their services with you. Give them a visit. Stay local, shop local, and give local. Support the City you love. Together, we are recovering from COVID-19. sf.gov/WeWillRecover, shopdine49.com